Virtual Medicine for a Sick Society
10,000 Unique Pills to Cure your FOMO!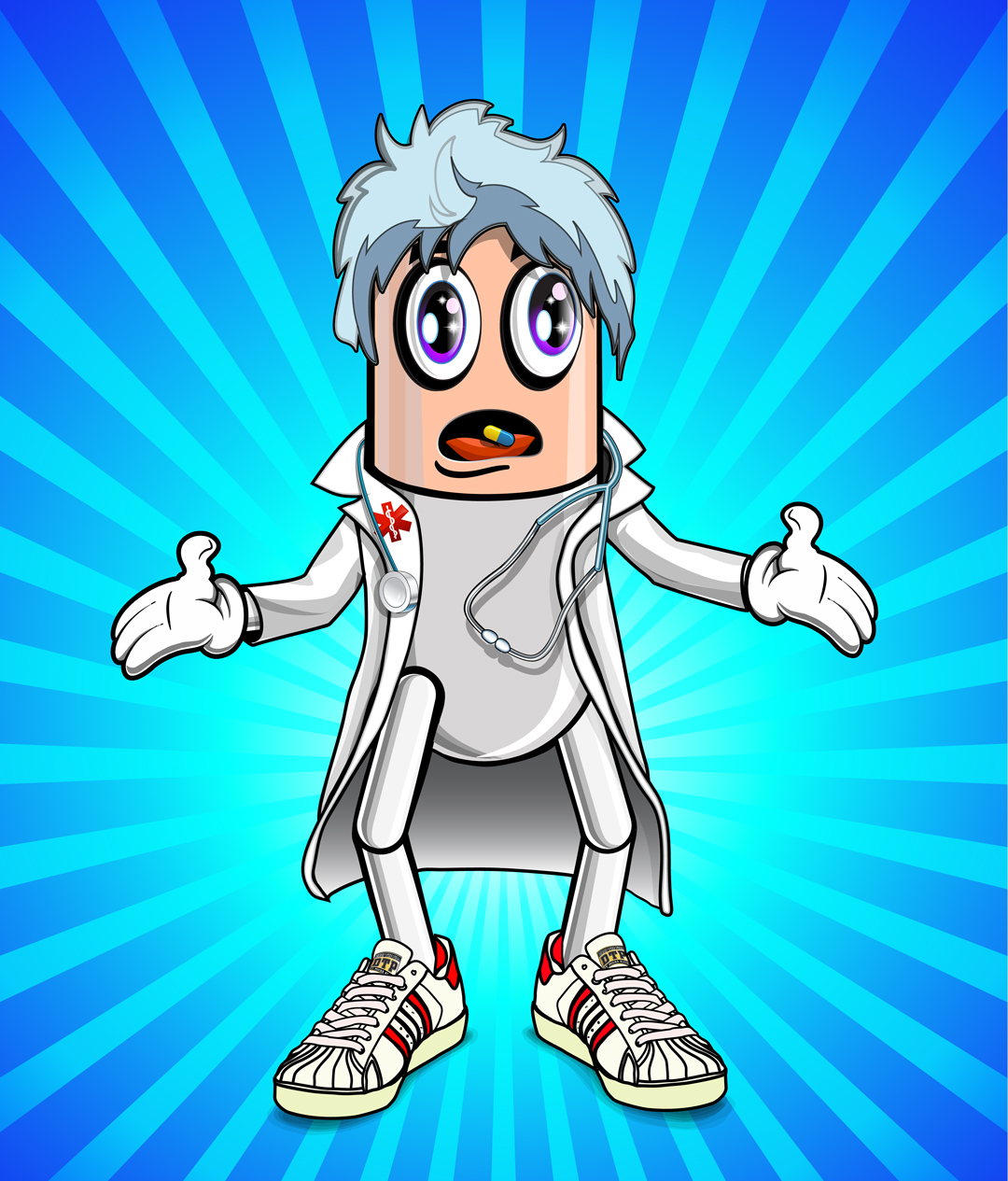 Welcome to Crypto-Pills
Crypto-Pills are a limited NFT collection… Some escaped from a lab; a few were dropped from a van; others were prescribed by a doctor; or simply bought over the counter.
All 10,000 Crypto-Pills are algorithmically generated from 37 categories and 504 traits, allowing some to be rarer than others. All Crypto-Pill's features were created by artist Micha Klein. They are multi-gender, multi-color and based on Micha's infamous Pillman character Eminem brought on his first tour in 2000.
Crypto-Pills are stored as ERC-721 tokens on the Ethereum blockchain and hosted on IPFS. Purchasing a Crypto-Pill costs 0.07 ETH, with no bonding curves, and fair distribution.
Crypto-Pills will be revealed when they are minted.
Crypto-Pills Artwork
All Crypto-Pills vector artwork is rendered in glorious 3,000 pixels resolution. This allows collectors to create crisp prints and avatars without loss of detail.
Crypto-Pills are Fine Art Collectibles, offering you a unique chance to obtain an original Micha Klein artwork. His work has firm roots in digital art history. Your Crypto-Pill can serve as your digital identity.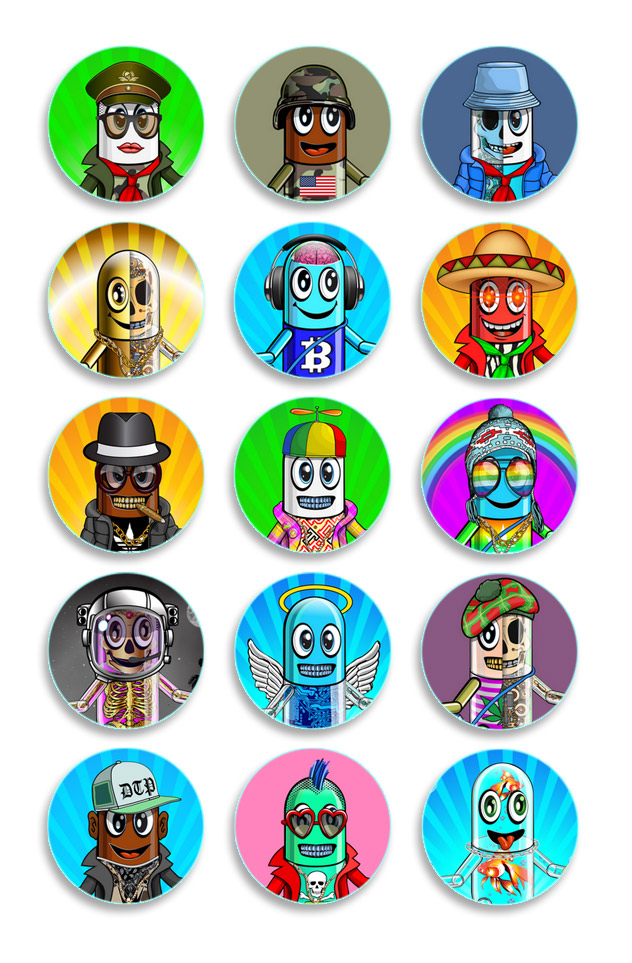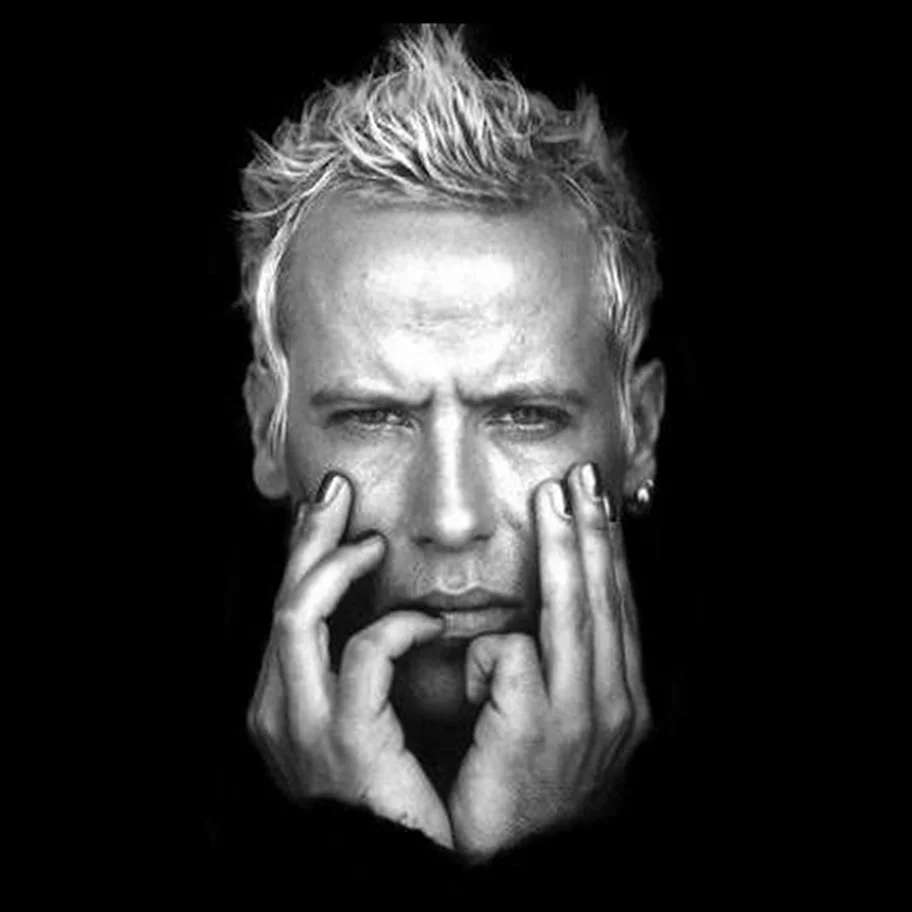 About the Artist
Micha Klein has been a pioneer in digital 3D animation since before Steve Jobs invested in Pixar. Blockchain technology has allowed Micha to fulfill a dream of his, bringing his legendary (Eminem's Anger Management Tour) OG Pillman to the masses and to the metaverse. He has created 10,000 wildly intricate and unique, computer-generated avatars. Every pill is represented by a token that has a 3000x3000 pixel depth.
Micha is dedicated to adding value to this project, every step of the way, for his fans and collectors. Immediately, Micha is donating 5% of the total proceeds to a special charity that helps less fortunate children receive the medicine that they need. This donation will be written directly into the contract.
Micha Klein's digital art has been around for over 30 years and has stood the test of time. He has delivered huge projects for the likes of Disney and Coca-Cola and is dedicated to the digital art and NFT community.
Slim Shady Feat. Pillman
Eminem commissioned Pillman animations for his first US & European Tour:
The Anger Management Tour 2000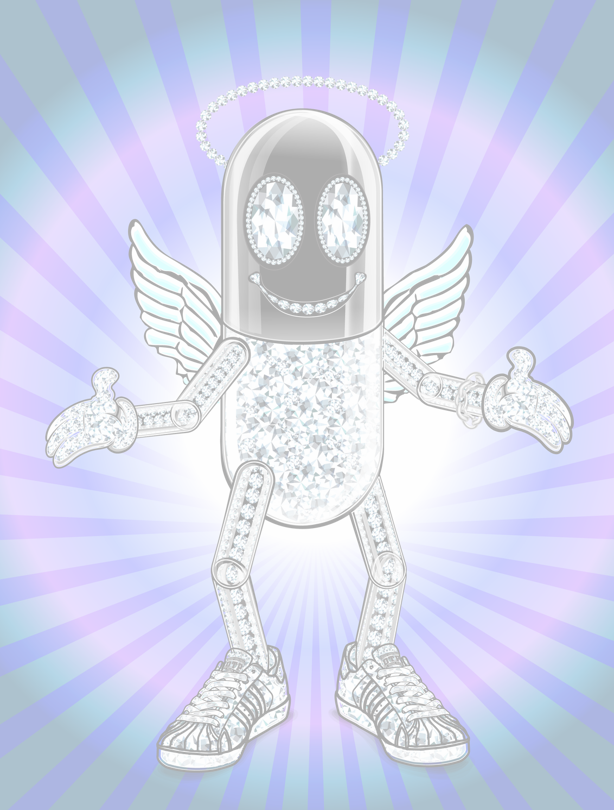 Roadmap
Sale start
Artist will donate 5% of sales to Save The Children Charity for children in need worldwide, Written in the Smart Contract for full Transparancy
10% of Pills sold
Airdrop of 10 Crypto-Pills to random Pill owners
Owners with three (3) pills will receive an upgraded role in Discord: Pill Popper
20%
Airdrop of 10 Crypto-Pills to random Pill owners
The 20 most active Pill owner members in the Discord server will receive a physical OG Pillman Giclee print of their Crypto-Pill Edition 1/1, and signed by artist
30%
A selection of 3D and AR files that owner's can download will be provided.
Free limited edition merch for the most active and loyal members on our Discord server.
50%
Sandbox and CryptoVoxels land will be purchased for Pill Parties.
10 Pill owners will be chosen to have their custom Pill designed and minted.
60%
Start of the DTP Pharmacy exclusive merch shop.
100%
Launch of the Crypto Pill Laboratory Studio. The mind of Micha Klein comes to the metaverses. State-of-the-art 3D digital animation and full production studio Start of further development of the Crypto-Pills Universe. Animated shorts, Inter-Active NFTs. Metaverse Integration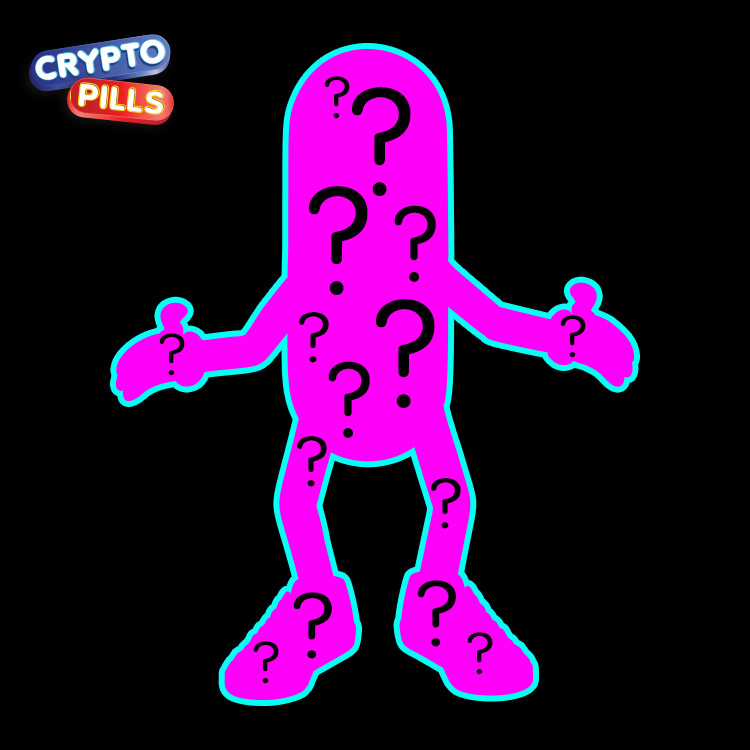 Mint Crypto-Pills
Crypto-Pills are 0.07 Eth.
Maximum order of twenty per transaction.
All Crypto-Pills are unique.
Crypto-Pills will be revealed at the time of minting.
We are sold out, head to OpenSea